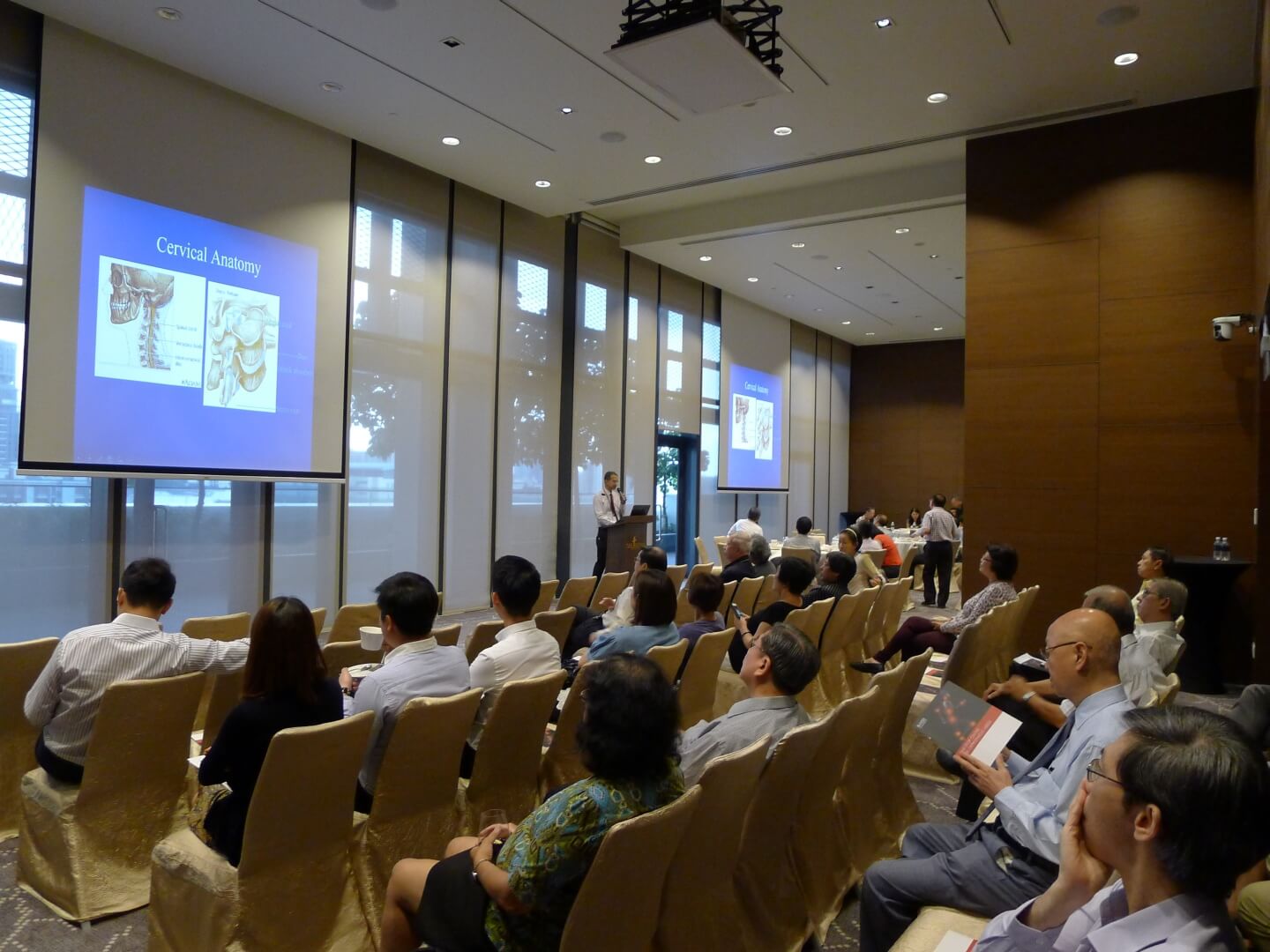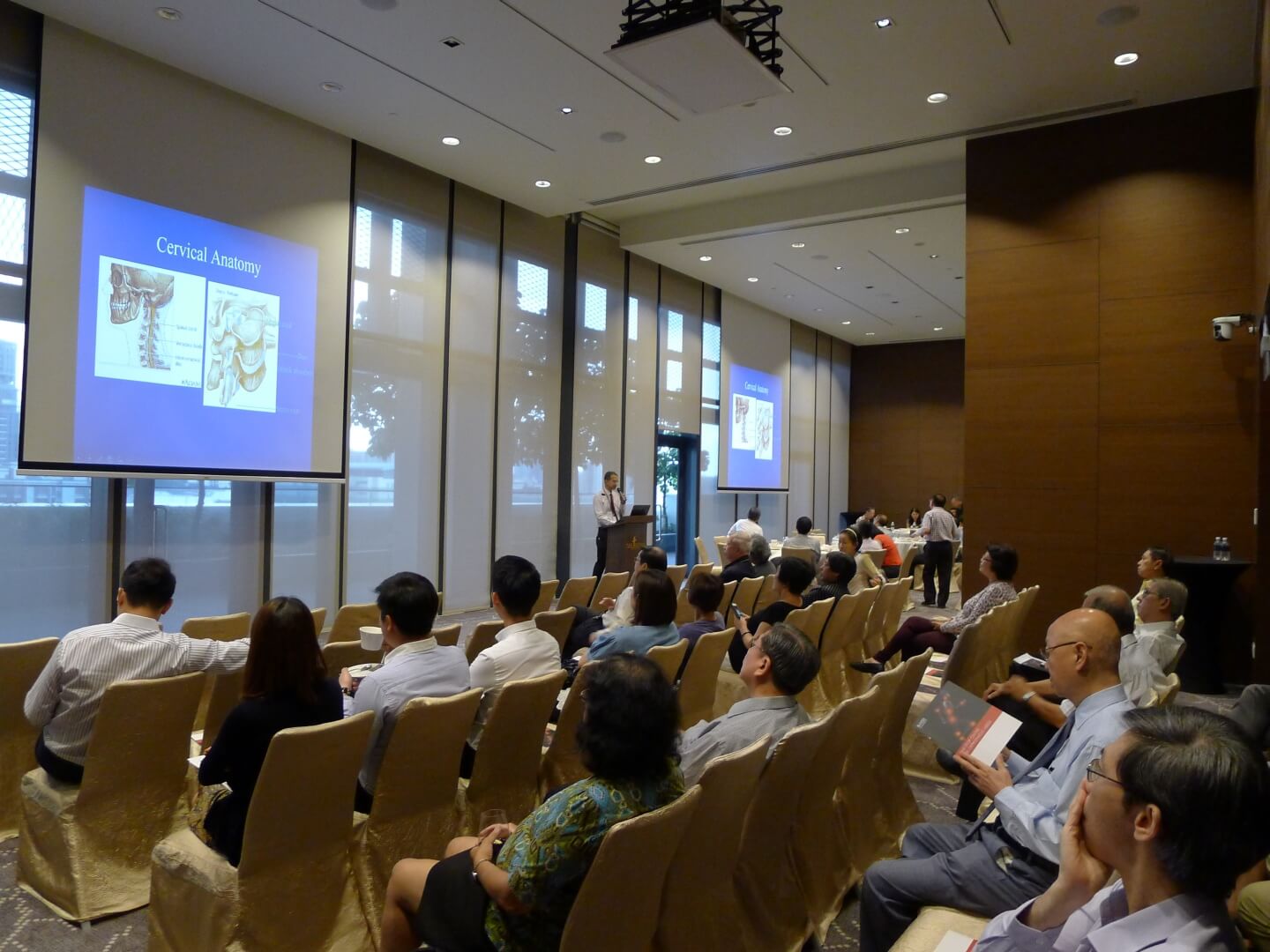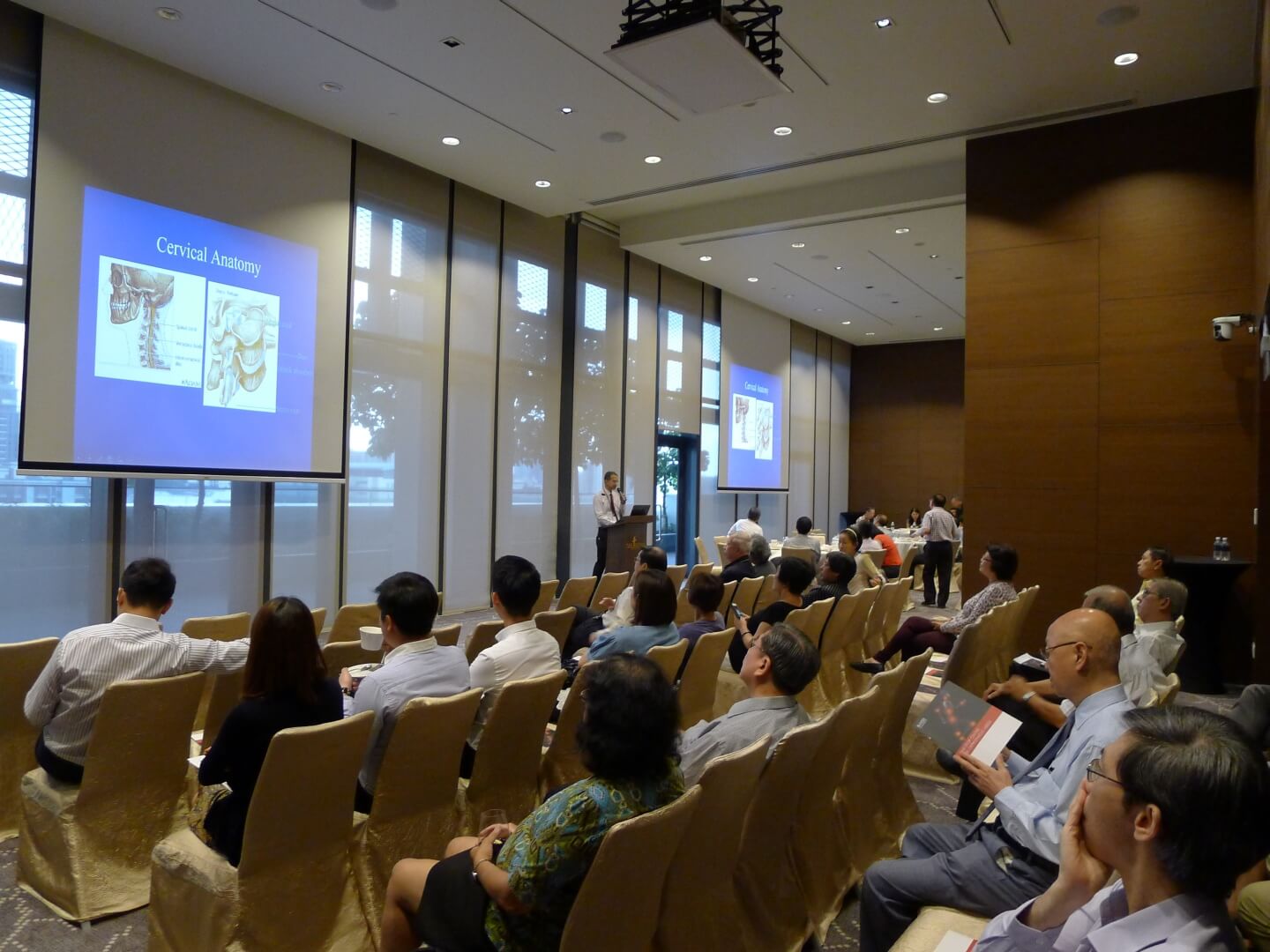 Advances in Cervical Spondylosis Treatment
Date:

5 May 2016

Event:

Advances in Cervical Spondylosis Treatment

Speaker:
Cervical spondylosis is a common condition in patients over 40 years old and is a common cause of neck pain. Other causes of neck pain include neck sprain/injury and Spine Tumors. The General Practitioner can diagnose this condition via history taking and physical examination. There are 2 main clinical patterns-myelopathy and radiculopathy.
Investigation options include plain X-rays and MRI Cervical Spine scans if needed. There are new treatment modalities including minimally invasive cervical spine injections, radiofrequency nerve ablation. Advances in surgical techniques and implants such as artificial disc replacement have also improved the results of surgery.