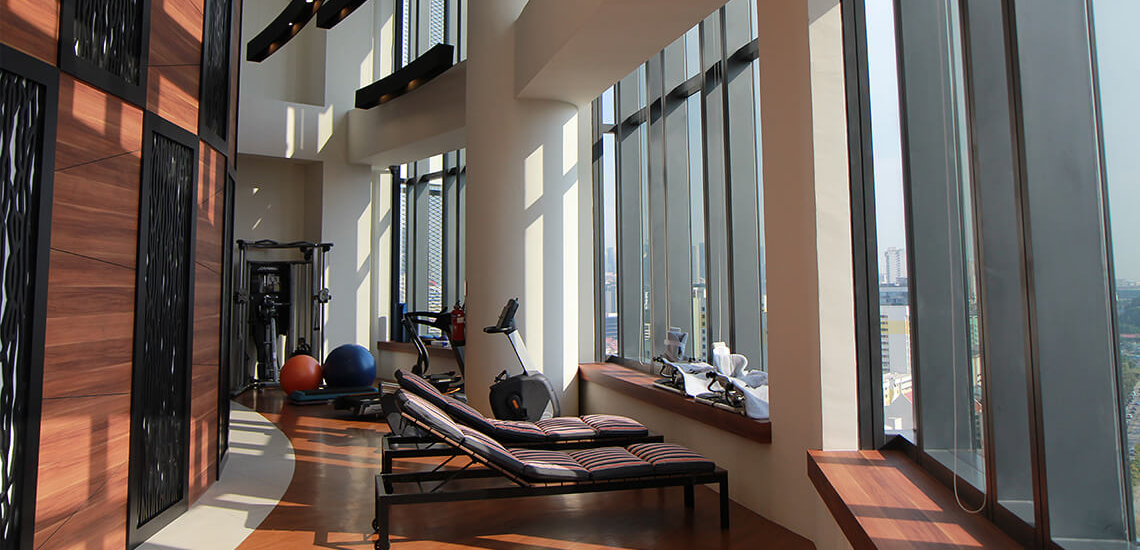 Physiotherapy is frequently prescribed to optimize functioning for patients with musculoskeletal conditions through a series of assessment and treatment. Physiotherapy can be considered for conservative treatment or pre/post-operative to aid patients back to function. Musculoskeletal conditions for rehabilitation include neck, back, hip, shoulder, knee, foot and ankle. The treatment goal of the physiotherapy is to provide pain relief, increase joint range, improve strength and flexibility and restore the patient to full function.
Physiotherapy treatments can include Manual Therapy, Massage-Techniques, Ultrasound Therapy, Traction, Taping for joint support/ alignment and Rehabilitation exercises depending on the main issue.
Our in-house physiotherapy professionals work closely with doctors to design a comprehensive rehabilitation programme and maximize your functional capacity. This includes Education & Counselling, Fall prevention, Sports Injury Rehabilitation and Post-Op care and rehabilitation. The one-stop centre at BJIOS allows the doctor and physiotherapist to meet periodically to discuss on your progress, enabling you to resume your daily activities the soonest possible.
Shoulder/ Upper Back
Arm/ Hand & Wrist
Back & Spine
Hip/ Groin/ Pelvis
Knee & Leg
Foot & Ankle
Muscles
Cartilage/ Tendons/
Ligaments
Nerve/ Neurological
Bones & Joints
Shoulder/ Upper Back
Adhesive Capsulities (Frozen Shoulder)

Arthritis of the Shoulder

Fractured Clavicle

Rotator Cuff Injuries

Rotator Cuff Tendonitis

Scapular Instability

Scapular Fracture, Post-Stabilization

Shoulder Arthritis

Shoulder Dislocations, Separation

Shoulder Fracture, Post-Surgery

Shoulder Tendinitis, Bursitis, and Impingement Syndrome

Shoulder Instability

Tendinitis of the Shoulder
Arm/ Hand & Wrist
Upper Arm
Biceps Insertions Strain

Referred Upper Limb Pain

Fractured Clavicle
Elbow/ Forearm
Elbow Injuries

Golfer's Elbow (Medial Epicondylitis)

Shoulder Arthritis

Tennis Elbow (Lateral Epicondylitis)

Colles Fracture
Wrist/ Fingers
DeQuervain's Syndrome

Finger Fractures

Carpal Tunnel Syndrome

Hand Ischemia

Tendinitis of the Wrist

Wrist / Finger Sprains

Wrist and Hand Injuries
Back & Spine
Mid-Back/ Thoracic Spine
Back Pain

Disc Prolapse

Scolisis

Slipped Disc

Spondylitis

Spondylolisis

Spondylisthesis

Thoracic Outlet Syndrome

Postural Spine Pain
Lower Back/ Lumbar Spine
Lower Back Pain

Lumbosacral Pain

Lumbago

Lumbar Spondylosis

Sciatica

Disc Prolapse

Herniated Disc

Spondylitis

Spondylolisis

Spondylisthesis

Postural Spine Pain
Hip/ Groin/ Pelvis
Groin Pull, Strain

Hip and Groin Injuries

Iliopsoas Syndrome

Sacroiliac Joint Pain & Dysfunction

Posterior Pelvic Pain (Sacroiliac Joint Pain)
Knee & Leg
Upper Leg
Hamstring Pulls or Tears
Iliotibal Band Syndrome
Leg Injuries (Hamstring, Quadriceps, etc)
Piriformis Syndrome
Trochanteric Bursitis
Lower Limb Weakness
Knee
Anterior and Posterior Cruciate Ligament Injury
ACL Injury, Pre and Post Surgery
Anterior Knee Pain
Knee – Cartilage Injuries and Disorders
Knee – Chondromalacia
Knee Ligament Injuries
Knee – Meniscus Injuries
Knee – Patellofemoral Pain Syndrome
Knee – Plica Syndrome
Knee – Tendon Injuries
Medial and Lateral Collateral Ligament Injury
Meniscus Injuries
Osteoarthritis of the Knee
Patellar Tendinitis
Pes Ancerinus Strain
PCL Injury
Runner's Knee
Tendon Injuries and Disorders of the Knee
Tendinitis/ Ruptured Tendons of the Knee
Lower Leg
Lower Limb Weakness
Calf Strain
Osgood-Schlatter Disease
Shin Splints
Foot & Ankle
Ankle Sprain

Achilles Tendinopathy

Achilles Tendon Ruptures, Post Surgery

Achilles Pain and Injuries

Ankle Fracture, Post Surgery

Ankle Injuries

Inversion Injuries

Midpoint Achilles Tendinopathy

Snapping Ankle

Foot Injuries

Heel Pain (Plantar Fasciitis)

Sesamoiditis
Muscles
Compartment Syndrome

Delayed Onset Muscle Soreness (D.O.M.S.) Disc Degeneration

Muscle Cramps

Muscle Sprains and Strains

Sprains and Strains
Cartilage/ Tendons/
Ligaments
Cartilage Injuries and Disorders

Bursitis

Tendon Disorders

Tendonitis
Nerve/ Neurological
Peripheral Nerve Injury

Guillsin Barre Syndrome

Multiple Sclerosis

Stroke

Impingement Syndrome
Bones & Joints
Cervical Fracture, Post Stabilization

Osteoarthritis

Osteoporosis

Post Fracture Rehabilitation

Stress Fractures