You will need to produce a valid and completed LOG during your clinic visit if your medical bills are covered by your company. We are not able to accept LOG from any company or insurance company that does not have a prior credit arrangement with BJIOS Orthopaedics.
Medisave and Private Hospitalisation Plans
Corporate Insurance
Other Insurance Partners
Medisave and Private Hospitalisation Plans
BJIOS Orthopaedics and BJIOS Day Surgery is Medisave Accredited.
This means you can authorise us to make deductions from your Medisave account for 
Outpatient Scans and Day Surgery
 procedures. You will be able to use Medisave
(up to $300 per patient per year)
to pay for outpatient scans used for diagnosis or treatment of a medical condition. For more information on Medisave and Private Integrated Plans, please visit the 
MOH website
.
Corporate Insurance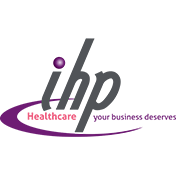 *AHC (Medinet Prestige/Platinum) / AXA (MediSmart) / GEL (SupremeCare Scheme) / NTUC (Alliance-Medicare) / PRU (PRU Priority Plus)
Other Insurance Partners
Using Baby Bonus NETS card at BJIOS
We are an approved Baby Bonus Institution. This means you are able to use your child's CDA (Child Development Account) saving funds for their medical expenses. CDA funds may also be used for the child member and/or his siblings*.
*Documentary proof (i.e. birth certificate) is required if the patient is using his/her sibling's CDA account
Do inform our staff about your insurance coverage during registration. We might request to view your insurance card (if any) for verification.
Is pain affecting your day-to-day life and mental health?